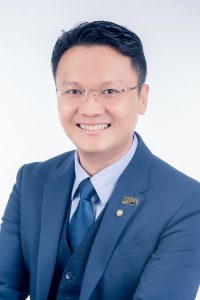 YB Yeoh Soon Hin
(Penang State EXCO for Tourism and Creative Economy)
I would like to welcome all prospective students and stakeholders of the education sector to Penang.
I believe Penang provides a venue for a holistic learning experience for students from all over the region who are interested in an excellent learning environment, as it is now the eighth most liveable city in Asia, ranked above Kuala Lumpur, the capital city of Malaysia. Penang has a variety of top-class, internationally-recognised colleges and universities as we move towards becoming a world-class education hub.
Penang is a state rich with different cultures and faiths, laced with beautiful colonial and post-war architecture. The vibrant diversity of Penang translates well into our cuisines. Penang is well-known as the "Food Paradise of Asia", and has received many international honours throughout the years.
Penang has the best of the industrial, tourism, and medical sectors in the country. It has been called the "Silicon Valley of the East", due to the cutting-edge technology used in many manufacturing processes in the multinational corporations operating in the state. Besides the traditional, indispensable computer chips, many other technologies are establishing their base in Penang, such as in producing medical devices and aviation components. This gives students a chance to pursue internships in diversified fields, and subsequently, employment.
It goes without saying that tourism is a fiercely competitive market, requiring skills, talent, and a competent, accountable, and transparent government, which is the primary motto of the Penang State Government. The State is also passionate and committed in the development of the tourism industry and envisions to transform the tourism industry as the main economic driver of Penang. As the fastest growing tourism destination in Malaysia, Penang has received many international accolades and awards, including the "World's Top 10 Must Visit Destinations in 2014" by venerable newspaper, The Guardian UK. With international hotel chains having a tradition of hospitable excellence in Penang, students can train and gain experience in a well-established service environment.
Penang is also at the forefront of medical tourism, contributing approximately 60% of the country's revenue. A myriad of opportunities exists for medical and healthcare students for training, employment, and postgraduate study. A newly emerging hub for business process outsourcing, there are panoply of opportunities for students to become knowledgeable workers in this field.
As such, StudyPENANG aspires to establish Penang as a world-class education hub, increase awareness and recognition of the education industry, and leverage on the private sector's present and future needs and to match it with the ever-evolving needs of industry.