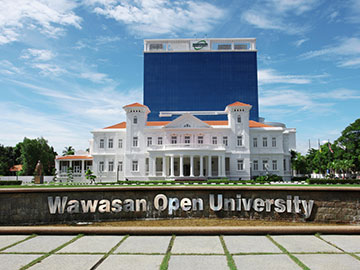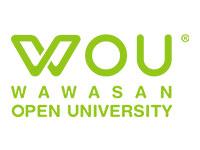 Address: 54, Jln Sultan Ahmad Shah, 10050 George Town, Pulau Pinang
Telephone: +604-218 0333
Fax: +604-226 9323
Email: enquiry@wou.edu.my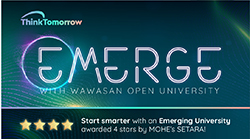 In keeping with its vision of 'Think Tomorrow', Wawasan Open University (WOU) offers up-to-date knowledge and skills to equip learners for the real-world environment. With its emphasis on lifelong learning, it seeks to produce future-ready talents for the workforce.
WOU was established in 2006 to provide working Malaysians access to quality higher education via open distance learning (ODL) regardless of their educational, ethnic or socio-economic background. The University has since expanded to also offer on campus learning (OCL) for STPM school leavers and diploma holders at its Main Campus in Penang.
In support of the nation's growth, WOU is therefore purposefully transforming its programmes and courses to gain recognition as a university that produces the best trained graduates for current employer needs.
The technology-enabled platforms also allow WOU to efficiently plan and deliver the best teaching and learning to its students.
PROGRAMMES – OPEN DISTANCE LEARNING (ODL)
PROGRAMMES – ON CAMPUS LEARNING (OCL)
Diploma in Business Management


N-DL/345/4/1095(MQA/FA9141)07/

25

Bachelor of Business (Hons) in Accounting
R3-DL/340/6/0794(A7120)01/29
Bachelor of Business (Hons) in Sales and Marketing
R3-DL/340/6/0108(A6944)01/29
Bachelor of Business (Honours) in Finance
R3-DL/343/6/0034(A6945)01/29
Bachelor of Business (Hons) in Logistics and Supply Chain Management
R2-DL/340/6/0136(A7121)05/29
Bachelor of Business (Hons) in Management


R3-DL/340/6/0109(A7118)

01/29

Bachelor of Management (Hons) with Psychology


R2-DL/345/6/0230(MQA/FA1336)

08/29

Bachelor of Business (Honours) in Human Resource Management
R/345/6/0349(MQA/FA13345)05/25
Bachelor of Arts (Hons) in Psychology
R/311/6/0066(A10926)01/27
General Education Courses / Mata Pelajaran Umum (MPU)
       Degree/Graduate Diploma and Graduate Certificate
Course Code/Name of Course: MPU3183/03 Penghayatan Etika dan Peradaban
Course Code/Name of Course: MPU3193/03 Philosophy and Current Issues
Course Code/Name of Course: MPU3143/03 Bahasa Melayu Komunikasi 2
Course Code/Name of Course: MPU3213/03 Bahasa Kebangsaan A
Course Code/Name of Course: MPU3223/03 Decision-Making Skills
Course Code/Name of Course: MPU3412/02 Co-Curriculum
      Diploma and Advance Diploma
Course Code/Name of Course: MPU2193/03 Philosophy and Current Issues
Course Code/Name of Course: MPU2133/03 Bahasa Melayu Komunikasi 1
Course Code/Name of Course: MPU2213/03 Bahasa Kebangsaan A
Course Code/Name of Course: MPU2233/03 Interpersonal Communication
Course Code/Name of Course: MPU2412/02 Co-Curriculum
University Courses
      Degree
Course Code/Name of Course: WUC116/05 University Mathematics for General Studies
Course Code/Name of Course: WUC107/03 Workplace Communication Skills
Course Code/Name of Course: WUC131/03 Learning Skills for University Studies
Course Code/Name of Course: WUC203/03 Writing Skills for University Studies
      Diploma
Course Code/Name of Course: WUC001/03 Communication Skills for Business
Course Code/Name of Course: WUC002/03 Study Skills for Open Distance Learning