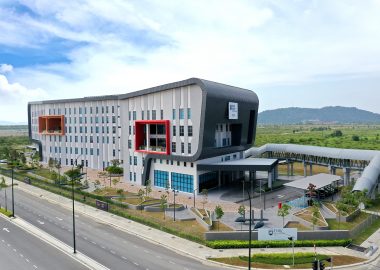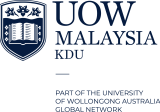 Address:32, Jalan Anson, 10400 George Town, Pulau Pinang
Telephone:+604 238 6368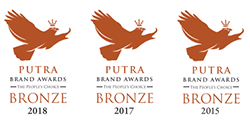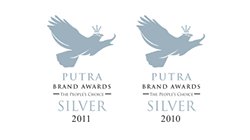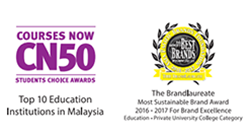 UOW Malaysia KDU is part of the University of Wollongong Australia Global Network, with campuses located within Australia, Dubai, Hong Kong and now in Malaysia. Within Penang, there are two campuses- George Town and a new campus located in Batu Kawan. The University of Wollongong (UOW) is globally ranked amongst the top 1% of universities and has some of the best graduate career outcomes in the world. UOW Malaysia KDU offers a full spectrum of industry focussed programs from foundation, through to bachelor and postgraduate levels. Students have the option of completing their studies within Malaysia or transferring to Australia or one of our other global campuses. Programs are offered in Accounting, Business, Communications, Computing, Creative Arts, Culinary Arts, Early Childhood Education, Engineering, Games Development, Hospitality, Interior Design/Interior Architecture, Nursing, and Tourism.
UOW's internationally recognized teaching and personalised approach, combined with our vibrant Malaysian campuses and industry-focused programs, ensures that UOW Malaysia KDU graduates are highly sought after. Our success is evident in the numbers. Employers prefer our graduates, with 95.7% of UOW Malaysia KDU graduates in 2019 securing a position, or pursuing further study, within 6-months of graduation.
Your time at UOW Malaysia KDU will be about uncovering your passions and using them to make an impact. As a university group that's big enough to matter, but small enough to care, you'll receive all the support and resources you need to find your propose and chase your dream career. And in this rapidly-changing world, we focus on teaching not just specialist knowledge, but also the skills needed to embrace change and solve tomorrow's challenges.
Built Environment
Diploma in Interior Design

Bachelor of Arts (Hons) In Interior Architecture
Business
Diploma in Accounting

Diploma in Business

Bachelor of Accountancy (Hons)

Bachelor of Arts (Hons) Business Management

Bachelor of Arts (Hons) International Business Management

Master of Business

Master of Business Administration (MBA)

Doctor of Philosophy (Business)
Communication & Creative Arts
Diploma in Mass Communication

Bachelor of Arts (Honours) in Media Production

Bachelor of Arts (Honours) in Public Relations
Computing & Creative Media
Diploma in Information Technology

Bachelor of Computer Science (Hons)

Bachelor of Computer Science (Hons) In Computer and Network Technology

Bachelor of Information System (Hons)

Bachelor of Software Engineering (Hons)

Master in Computer Science

Doctor of Philosophy (Computer Science)
Engineering
Diploma in Mechatronics Engineering

Bsc (Hons) Electrical and Electronics Engineering

Bsc (Hons) Mechatronics Engineering

Master of Science (Engineering)
Health Science
Hospitality, Tourism & Culinary Arts
Diploma in International Hotel Management

Diploma in Professional Chef Training

BA (Hons) in International Culinary Arts

BA (Hons) in International Hotel & Tourism Management

Master of Science in Hospitality and Tourism

Doctor of Philosophy (Hospitality & Tourism)
Pre-University Studies
Foundation in Science

Foundation in Arts