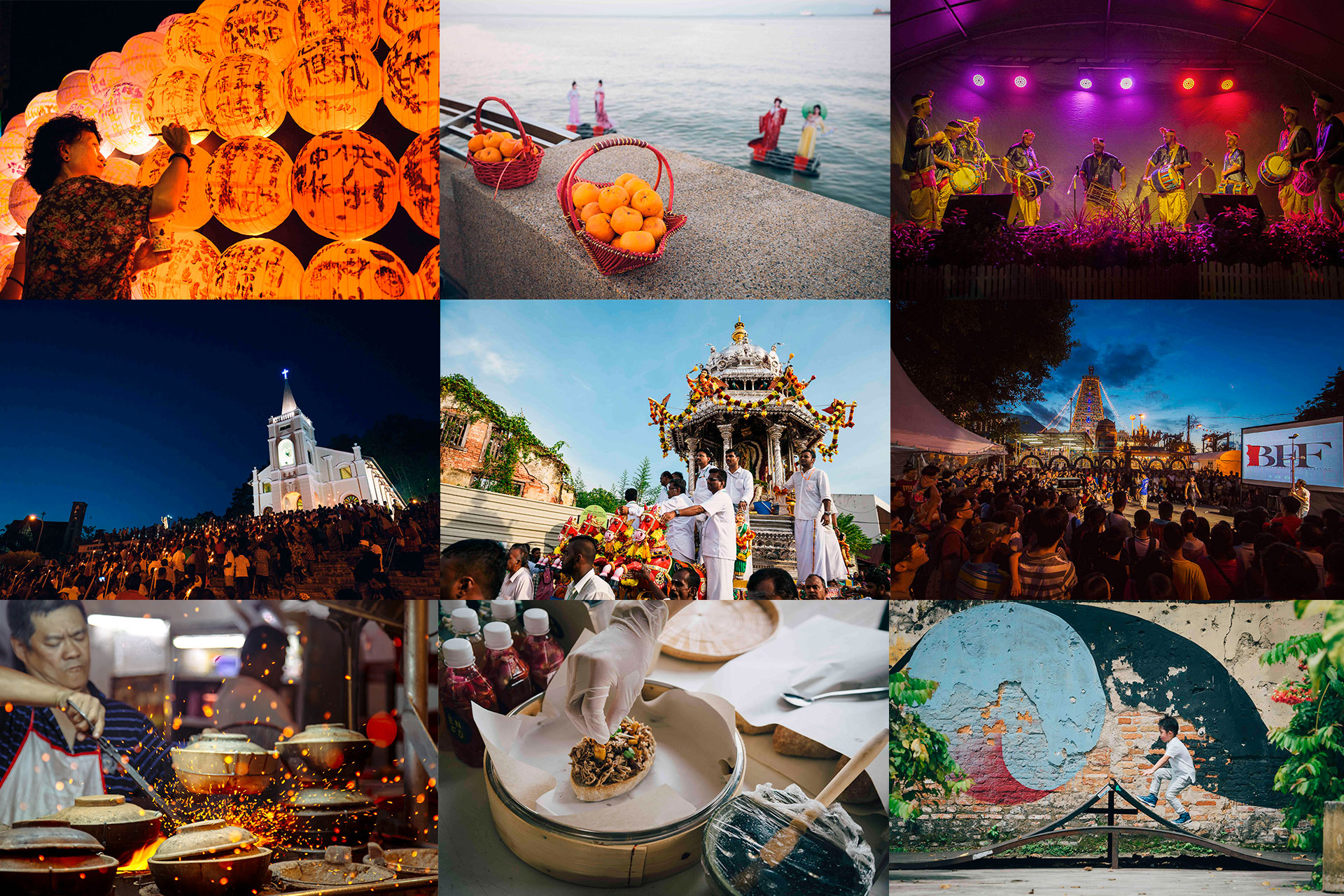 Penang is never short of colourful festivals and events. From vibrant cultural celebrations to major international festivals and sporting events, the excitement just never stops! The award-winning George Town Literary Festival, as well as forums, panels and the occasional book launch conducted by Penang Institute, are great literary events to seek intellectual stimulation. The Penang Bridge Marathon and various city runs, walks and hikes are excellent sporting events to work out a sweat while mingling with the locals. Don't miss out on Penang's annual Dragon Boat Festival which is as much a display of physical strength as it is a cultural spectacle.
Weekend markets are everywhere in Penang. Markets such as Occupy Beach Street, Artisan Market on Pitt Street and Sunday Pop Up Market at Hin Bus Depot are great places to buy local handmade products. There are usually street performances, workshops or activities during these markets.
Click here for a list of updated events and festivals in Penang.