EXECUTIVE DIRECTOR'S MESSAGE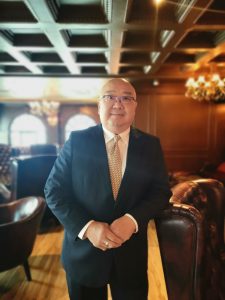 Dato' Khoo Boo Lim D.S.P.N DJN. CHA
(Executive Director of StudyPENANG)
"Education is not preparation for life; education is life itself" John Dewey
There is no end to education as the journey to learn and accumulate knowledge is borderless. It is not about attending school, passing examinations, with that your education is finish. The whole of life, from the moment you are born to the moment you die is a process of learning. Education is the key to success in life.
Historically Penang has always a been a preferred choice to set up schools and higher educational facilities in Malaysia. StudyPENANG was established to help Penang become a globally renowned centre for education tourism, increase awareness and recognition of the education industry, as well as leverage on the world-class facilities available to train and match the increasing demand for talent.
Penang is strategically located in the heart of South East Asia and have great access to its neighbouring countries and other international students markets of Asia. StudyPENANG was initiated by the Head of Penang State as he envisions that all education institutions in Penang should be working and cooperating as one to attract local and foreign students from neighbouring countries to pursue their studies in Penang through its quality education, affordable living and safe environment.
Penang is known as The Silicon Valley of the East by many Multinational Corporations invested in the manufacturing industry, where else Penang is also known as The Pearl of the Orient in the tourism industry. This favourite tourist's destination has seen many International renown Hotel brands establishing themselves on this island. The opportunities for students to seek internships and practical work experience is abundant. Talents will find their place as they seek employment opportunities with these multinational corporations, international hotels, tourism spots, world-class hospitals, and business processing hubs after graduating.
I wish to take this opportunity to convey my upmost appreciation for the support from the Penang State Tourism Development Office, Penang Global Tourism, various local universities, and private colleges. Penang can become renowned as a regional education hub notable for its sumptuous food, beautiful beaches, various culture festivals, quirky art, and UNESCO World Heritage site in George Town.