EXECUTIVE DIRECTOR'S MESSAGE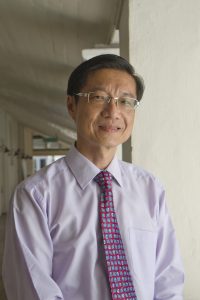 Mr Tan Seang Aun
(Executive Director of StudyPENANG)
Penang is proud of its excellent education system, with a history that stretches back to the early days of the British administration. Many of the public schools in Penang are among the oldest and most outstanding in the country, such as the famed Penang Free School and St. Xavier's Institution.
Building on this illustrious history, with English widely spoken, Penang is well-poised to become a centre of education excellence. Strategically located in the heart of South East Asia, it is positioned to tap into the world's largest international student markets of China, India, and ASEAN. With StudyPENANG, it is envisaged that education institutions in Penang will band together to attract local and foreign students from neighbouring countries to pursue their studies in Penang through its quality education, affordable living, and close proximity to their home countries.
There are many opportunities, such as internships and practical work experience, that exist in this thriving metropolis that is home to numerous multinational corporations, international hotels, tourism spots, world-class hospitals, and business processing hubs.
With this, the vision of StudyPENANG is to establish Penang as a globally-renowned centre for education tourism, increase awareness and recognition of the education industry, as well as leverage on the world-class facilities available to train and match the increasing demand for talent, will hopefully soon be realised.
With the support from the Penang State Tourism Development Office, Penang Global Tourism, various local universities and private colleges, Penang can hopefully become renowned as a regional education hub notable for its sumptuous food, beautiful beaches, various culture festivals, quirky art, and UNESCO World Heritage site in George Town.