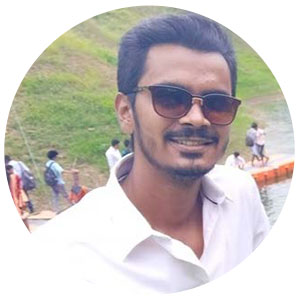 Mashroor A.M Ahasan
Bangladesh
Diploma In Hotel Management
My journey with Stradford International College in Penang started few years ago where I joined this school
for Diploma in Hotel Management. I was always satisfied with the school environment (teaching, resources, facilities, lecturers and staff). Stradford International College (SIC) has given me the right platform to display my potentials and find myself as a person that I am today. Besides that, the college allowed me to showcase my talents and voice my opinions, and this in return, built confidence in me and made me an outspoken person, professional and potential leader. I enjoyed the study and stayed with SIC because I got to meet new people from different countries. It was an unforgettable experience, and I would recommend this school to my friends.
Besides that, I also want to thank to all my lecturers, management staffs, international student departments' staffs as well our beloved CEO, Mr Kumar Ghosh for always being there for me when I needed help. Currently, I'm in Bangladesh, waiting to enroll in a prestigious university in Bangladesh to pursue the Degree in Hotel Management.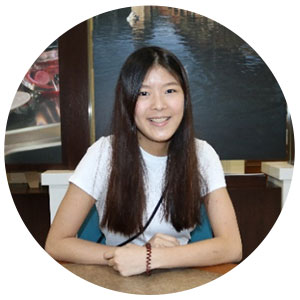 Hamilton Leung Samantha
Hong Kong
Diploma in Business
KDU Penang University College (KDU Penang) is strategically located in the heart of George Town city
and it is highly accessible by public transport. Being in a city campus, the campus is surrounded by a wide array of options and we are just minutes away from shopping complexes, food courts, historical statues and many more about Penang finest attractions. The student hotels are fully furnished and located within walking distance from the campus. The student hotels offer basic amenities including WiFi access and housekeeping to ensure hassle-free student life.
I feel totally comfortable study here for its good learning environment as well as quality campus facilities. I have gained invaluable experiences which have prepared me for my future career through various group works, projects, assignment and activities during my study here. I would like to advise all the students-do not be afraid to step out, if you are facing a new challenge or being asked to do something new, nothing is impossible as dreams will come true if we work hard for it.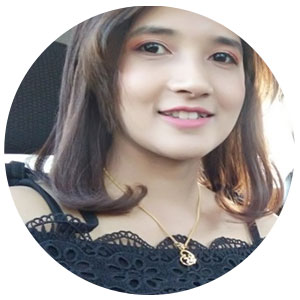 Chan Myae Han
Myanmar
Diploma of Accountancy
I'm really proud to study in IPK College. I took the course of Diploma of Accountancy. Lecturers here are very helpful,
they were there to guide us through it all. IPK College also gave me the opportunity to contribute to the society from various level. We were taught about leadership and communication skills while doing the community service projects.
Basically, my qualification from IPK College has provided me with a practical foundation on accounting skills.
With the guide of lecturers, I managed to get the flying colors result for my Diploma studies.
IPK College has always encouraged us to be the best and aim higher in life. I am truly honored to be a student of this multiple international awards winning college.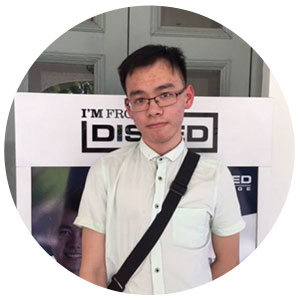 Lian Yu Chao
China
Diploma in Accounting
Choosing the Diploma in Accounting at DISTED has given me much insight into the field of accounting at an international level.
I was introduced to DISTED by a friend of my uncle whom is also a DISTED alumni and has said many good things about the college. I'm also a risk-taker and would certainly like to the challenge of studying abroad and Penang is my ideal choice due to its strategic location, good quality education and cost of living.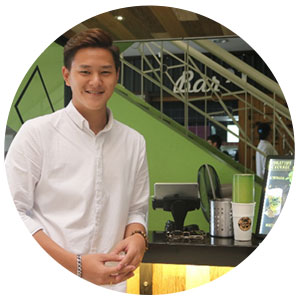 Techapol Kiatpaiboon
Thailand
Diploma in Business
The business school increases the engagement of students by putting their learning into practice.
We are actively involved in testing business acumen with enterprising schemes and entrepreneurial projects, all of which contribute to preparing us for the business environment. I was a shy person when I first joined KDU Penang University College. Now, I became more outgoing and I built my own social circle and kick start my own online e-commerce business.
Furthermore, being a student ambassador, there are lots of opportunities and job roles and I have gained significant leadership, teamwork, event management and mentoring skills that enable me to lead productive and enriched lives.
KDU Penang offers a dynamic and a vibrant learning atmosphere to stimulate vast opportunities for students to learn in diverse ways. My two siblings are currently studying here too! My advice to students would be to just yourself, be confident and believe in your abilities. Once you set up your goal, then go all out to achieve it. Do not be afraid of failures and try until you achieve the goal.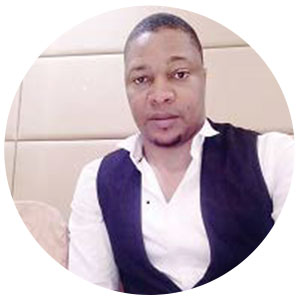 Ukwu Anthony Chukwudi
Nigeria
Diploma In Business Administration
The lecturers and managements staffs in Stradford International College, Penang are what really set the SIC's
Diploma In Business Administration apart from other programs. Faculty members urge us to discuss what we are learning and to challenge their ideas. Instead of having hours lecture with the lecturers doing most of the talking, we are encouraged to participate and gave our opinions on topics.
The Diploma in Business Administration has given me invaluable experience working through real-life business problems. The lecturers provide us with real-world examples of how the concepts we are learning in class are being applied in the business world. These connections show us that we're learning practical skills we'll use in our careers. Currently I'm in the second-year pursuing degree in University Sains Malaysia (USM). I was given enrollment in USM due to my good results and also supports from SIC International Student Department. Finally, I can say that Stradford International College is one of the best colleges in Penang and Malaysia.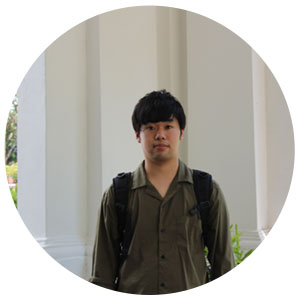 Yuma Kobayashi
Japan
Diploma in Business Studies
Studying at DISTED gives me the opportunity to do a twinning program with the UK which saves me a lot of money
while allowing me to experience UK education first hand. The program is conducted entirely in English and gives me the opportunity to practice my English language skills in an international environment. Studying at DISTED has never been better!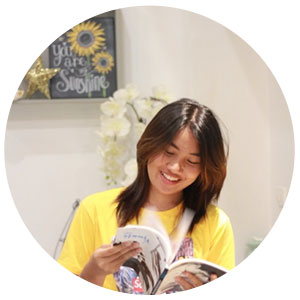 Plernpawin Chatyingchareon
Thailand
Diploma in International Business
I feel so lucky to study in IPK College. Studying here, I really developed myself in knowledge and skills.
The lecturers are dedicated and helpful to ensure I finish my Diploma in International Business studies well. They provided me with many factual and relevant examples during studies.
I explored the subject thoroughly from the description and explanation of lecturers. The method of lecturing is fun, motivating and interesting. The lecturers have the ability to motivate students in critical thinking and to apply the knowledge in the real workplace.
I am proud to be the student of IPK College. Always remember that Hard Work always Paid Off.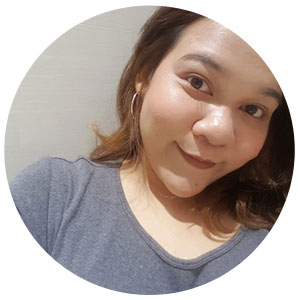 Chaiprachong Kamonwan
Bachelor of Arts (Homours) in Logistic & Supply Chain Management
As a business management student, I have noticed that HCUC has always believed in helping and guiding its students.
The years spent here have been full of learning opportunities that were full of fun and frolic and sometimes with academic grind that one has to go through. The international exposure makes me a better person to face the challenges of the corporate world. That's why, after the graduation of my diploma, I came back as a degree student study in HCUC again.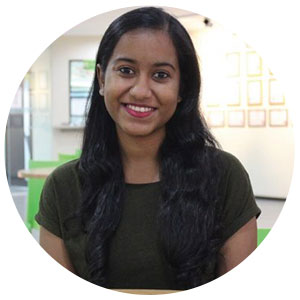 Phillips Priyanka
India
Association of Chartered Certified Accountants  
It has been a pleasant journey for me at SENTRAL College Penang. The International Students Department guided me
patiently through my whole application process. The lecturers were professional and approachable in guiding the students allowing them to progress and mature. This has helped me to be more responsible and motivated to study at my own pace because I know I can always depend on my lecturers for guidance. I'm glad that I have made the choice to study at SENTRAL.
Hein Yar Zar Shwe
Myanmar
Certificate in Business Information Technology
One must feel comfortable in order to fully benefit from one's learning institution. I won't be exaggerating if I were to say I feel at home
when I'm in SENTRAL College Penang. The knowledge that I have gained and the friends that I have made will be in my memory for a long time. I am thankful to my College and friends.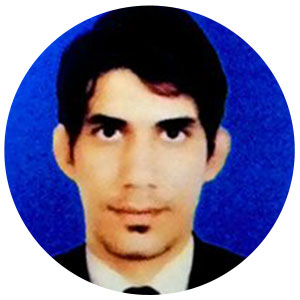 Naser Muneeb Sabbar Dhahi
Iraq
Foundation of Science  
I am proud to graduate from Stradford International College. I have done my Foundation in Science Program
from Stradford International College. The lecturer were very good in teaching and mentoring all of us. They were caring, helpful and very friendly too. The management and admin staff were very good in delivering services. My class experience was both educational and entertaining
Lecturers were very motivating and were giving individual attention to every one of us in the class. This encouraged all the student to be enthusiastic to learn and to be attentive in the class. I also have opportunities mingle with local and international with different countries while involving in college activities. I also have improved my communication skills in English during my days at Stradford. It was very unforgettable and memorable period for me which will help me in future very much.
All the more my friends, classmates, lecturers, admin & management staff were very helpful to me during the entire duration of my studies. I thank them for the wonderful period.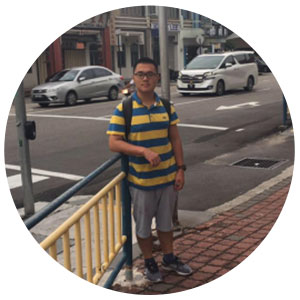 YANG QiRi

Diploma in Chinese Studies
在韩江传媒大学学院中文系的感受
本人杨其日,是中国留学生,现就读于马来西亚韩江传媒大学学院中文系。
在经历了两年的留学时光以后,我感慨万千。说起来,我从来没有想到我能来到马来西亚读书,更没有想到我会在马来西亚槟城的韩江学院度过我大学生活的前半段,最最没有想到的是我居然会在马来西亚读中文系?"你中国人怎么会来马来西亚读中文系啊?"每逢和马来西亚华人谈起我学业的时候,他们总会问我这样一个问题。的确,在中国读中文系不是更好吗?而那时我到马来西亚读书的契机很复杂,直到现在,我也说不明到马来西亚读书的原因。也许,这是一场无与伦比的命运和缘分吧。我刚来到马来西亚的时候,因为是第一次出国读书,自然会对马来西亚的一切感到陌生,那时我算是只身一人来到马来西亚,英语向来就不好的我更是遇到与马来人"手语"交流的尴尬状况。不过,我是幸运的,因为我报道的是韩江学院的中文系,我想我可以通过与中文系同学和老师的交流来尽快适应当地的环境。很高兴,中文系的华人同学十分热情,他们用自己独特的方式带领我了马来西亚的文化和风俗习惯,也帮我解决了我在马来西亚遇到的许多问题。我很感谢中文系的同学朋友们,中文系就像我的第二个家,在这陌生的城市里,每当我心灰意冷的时候总是能感受到它的存在和温暖。关键是,我所在班级的所有同学都很朴实,很纯真,可以说,我能与他们一起学习和交流是十分荣幸的,在他们身上,我能够感受到满满的正能量。他们与社会上的表面友谊或者说浮躁的朋友圈子不一样,他们是真心实意地帮助你,就像小时候的孩子相互牵手一起走那样的感觉。与他们相处以后,在那个氛围下,内心好像得到了治愈和净化,为我生来些许烦躁的心获得一些抚摸式的平静和慰藉。

阳光灿烂,鸟语花香,刚经历过一场雨的一抹绿草被雨滴依靠着,并散发出泥土母亲的阵阵芳香,在盛夏阳光的照耀下,绿草显得格外的光彩照人。小文化馆,小草地,小凉亭,虽然简单,但是,它却承载了中文系的全部精神,朴实,单纯。我希望,中文系永远年轻,能保持着它应有的特色和活力,以及做学问的纯粹。