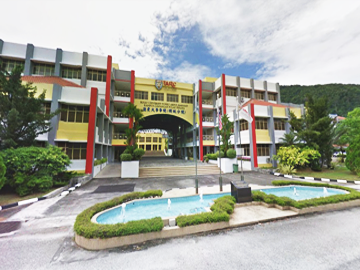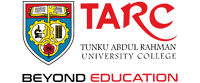 Address:77, Lorong Lembah Permai Tiga, 11200 Tanjong Bungah, Pulau Pinang, Malaysia.
WhatsApp: +6011 1082 5618 
Telephone:+604-89 95230
Fax:+604-899 8219
TAR UC Penang Branch Campus
Tunku Abdul Rahman University College (TAR UC) is one of Malaysia's most established private tertiary institutions in Malaysia. With six branch campuses throughout Malaysia, TAR UC Penang is the institution's first branch campus. Our present campus is located in Tanjong Bungah, which is a short 20-minute drive from George Town.
TAR UC Penang Branch Campus presently has more than 3500 students and use English as the medium of instruction. A variety of academic programmes is offered under five faculties and a centre namely:
Faculties in the Penang Branch Campus
• Faculty of Accountancy, Finance and Business
• Faculty of Computing and Information Technology
• Faculty of Engineering and Technology
• Faculty of Built Environment
• Faculty of Communication and Creative Industries
• Centre for Pre-University Studies
The academic programmes in TAR UC are designed with input from industries and professional bodies, thus ensuring that the knowledge and skills that students learn are up-to-date and relevant to the job market needs. Emphasis on students' practical competency, as well as our close collaborations with professional bodies and industries ensure that students' internship placements are able to hone their skills and build their networking opportunities.
Learning experiences in TAR UC are supplemented by career-related seminars, courses, workshops, short career-related courses, and language courses organised by the respective faculties and the Centre of Continuing and Professional Education (CPE). TAR UC Penang branch campus also conducts inbound mobility programme for overseas students. This programme involves cross-cultural forums, industrial visits and idea sharing, community service opportunities, and a chance to explore Penang's rich cultural heritage and history.
Business, Finance & Accounting
Bachelor of Business (Honours) Accounting and Finance

Bachelor of Business Administration (Honours) 

Bachelor of Business (Honours) International Business Management

Bachelor of Finance and Investment (Honours)

Diploma in Accounting

Diploma in Business Administration

Diploma in Banking and Finance

Diploma in E – Marketing

Diploma in Finance and Investment

Diploma in Human Resource Management

Diploma in International Business

Foundation in Accounting

Foundation in Business
Language & Communication
Bachelor in Public Relations (Honours)
Diploma in Public Relations
Diploma in Broadcast Communication
Science & Engineering
Bachelor of Computer Science (Honours) in Data Science

Bachelor of Computer Science (Honours) in Software Engineering

Bachelor of Information Technology (Honours) in Internet Technology

Bachelor of Information Technology (Honours) in Software Systems Development

Bachelor of Electronics Engineering Technology with (Honours)

Diploma in Computer Science

Diploma in Information Systems

Diploma in Information Technology

Diploma

of

Electronic Engineering

Diploma in Building

Diploma in Quantity Surveying

Foundation in Computing

Foundation in Engineering