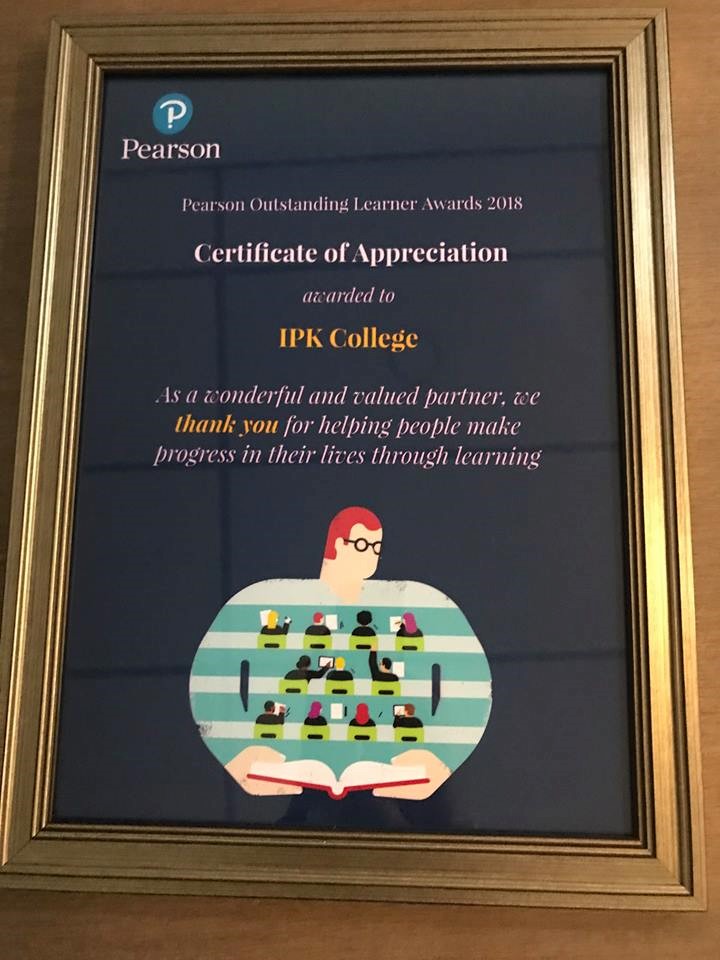 Btec Award
IPK College as a multiple international award-winning college has again proven our credibility in achieving another milestone by being awarded two gold medals in Level 5 Higher National Diploma specializing in Finance and Accounting.
While ordinary students are completing their Level 4 diploma, these two IPK College's students Mr. Teh Wei Chong and Ms. Leu Sze Ting have completed their Level 5 Higher National Diploma with flying colours.
IPK College always gives the best to the students that they are able to achieve this advancement in academic to be compared to other students. For instance, when other students are still completing their Level 4 of diploma, IPK College's students have already completed their Level 5 of higher national diploma. This proves that IPK College students are always competitive and advance than others.
As such, IPK College also received Certificate of Appreciation from Pearson because we are wonderful for being helpful to people in progressing their lives through learning
IPK College personnel were proud to witness two amazing IPK College students being recognized for their outstanding achievements at an auspicious ceremony in Le' Meridien Kuala Lumpur.
With the students' hard work and support from the lecturers, these awards were able to be achieved. We are much honoured to be awarded with two gold medals by BTEC specializing in Level 5 finance and accounting.
With that, IPK College would like to congratulate both Mr. Teh Wei Chong and Ms. Leu Sze Ting for getting awarded!
---
Related Posts
---