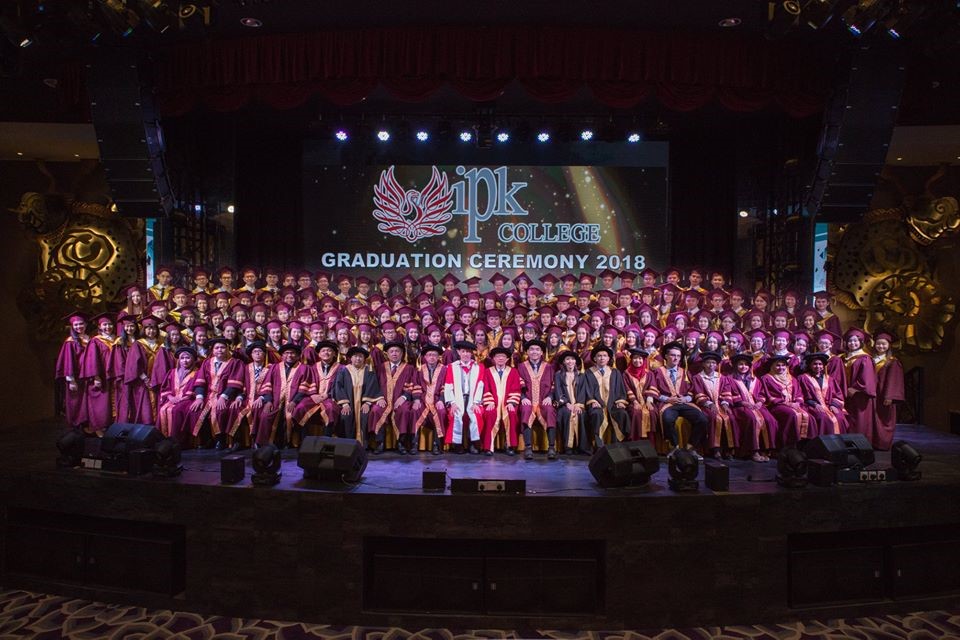 IPK College – The 5 stars Graduation Ceremony 2018
IPK College has once again proudly witnessed the graduation of another batch of students. Graduates received their qualification on the momentous event at a 5 stars hotel.
IPK College is very happy to accommodate graduates and graduates' guests and parents at cost price only. We offered the lowest fee for graduation ceremony although it was held at a five stars hotel. This is because we value our students and parents for being so supportive to IPK College.
The management and staff of IPK College wish all our graduates success in their future endeavors. We proudly congratulate them on their academic achievements and for successfully graduating from IPK College.
Lecturers were proud to witness this joyous ceremony being held to celebrate the success of their beloved students. Parents on the other hand, were overjoyed to finally able to see their children being awarded on stage.
We hope the knowledge learnt in IPK College will be utilized in your future undertakings! We would like to take this opportunity to thank all students and parents for being supportive towards IPK College.
All the best and keep in touch
---
Related Posts
---